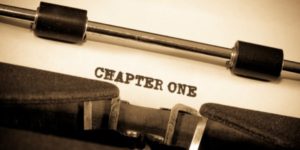 The beginning of your story is meant to be an introduction to the rest of the story as a whole. Your job is to hook your readers from page one and give us a taste of the rest of the book.
I recently performed a developmental edit on a well-written thriller. In the opening scene, the protagonist is hiding in a closet and listening to the sounds beyond the closet doors. She is eventually discovered and makes a break for the exit. Throughout the book, the protagonist does a lot of traveling and encounters many dangerous people, but the book starts with her stuck in a closet.
How could the author make the first few paragraphs representative of the entire book?
My suggestion was for the author to show us the survivalist we come to know in the book. She is resourceful and lively, cautious but daring. By showing us a character who searches the closet for weapons, devises a plan or two, and moves as stealthily as possible, we're able to see the gumption and intellect that will aid the character throughout the book.
Now when she makes a break for the exit, we are cheering her on and hoping she escapes. We already like her because we already know her.