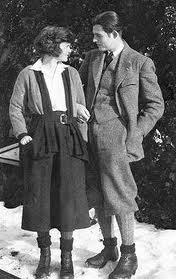 In 1922, before any of Hemingway's fiction was ever published, his first wife infamously lost a suitcase containing all of his writing save two short stories.
In 2016, Arvixe lost my entire website and the backups.
Do you see the parallel here, or is it just me? Yeah, okay, it's just me.
In this current Snapchat, reboot world, I'm more at peace with having to redo my website than Hemingway was with having to redo his stories. Over the next few months, I'll re-post the articles readers told me were helpful and interesting, and I'll leave out those that were less so.